What if I told you that you could reach your weight loss goals and earn money doing it?
Let me guess? You've been in lockdown for many weeks now and you've found yourself comfort eating just to cope. Now, you've realised that you've gained too much weight and you're feeling even more depressed than ever before.
You're probably thinking right now "nobody's going to pay me to lose weight!"
But you're dead wrong.
You already know how to eat healthily and how to gain fitness, in turn losing that stubborn body fat. But maybe all you really need right now is some motivation.
You could win hundreds, even thousands of dollars!
*Note I am an affiliate for some of these links. This means that if you make a purchase via one of my links, I might earn a small commission. Don't worry, you won't be charged extra!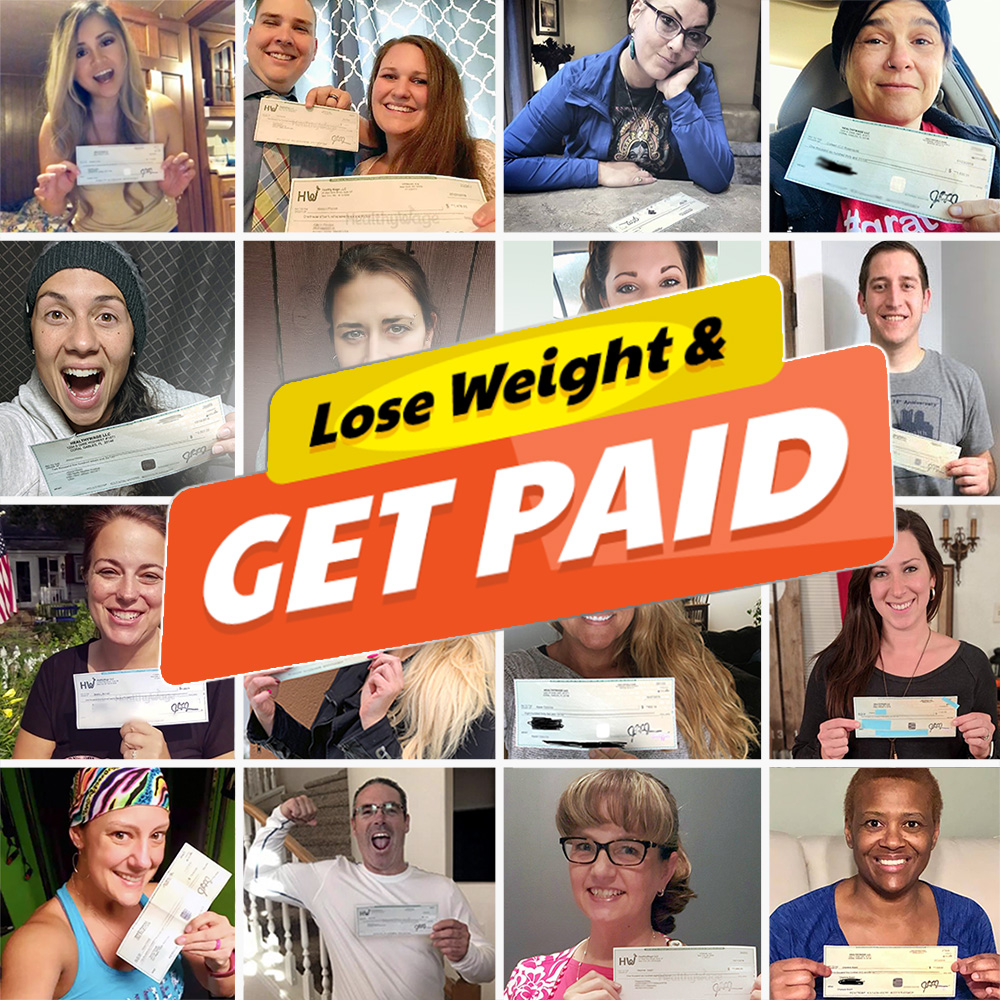 Introducing Healthy Wage!
Healthy Wage is an online platform that keeps people motivated on their weight loss journey by giving cash prizes to those who bet on their weight loss.
This might sound too good to be true, but after trying it for myself, I earned a tidy penny by losing just 5kg. And you can do it too!
How Does Healthy Wage Work?
First, you will need to create an account. Then you will enter your personal stats. Your height, weight and gender. Then enter in the amount of weight you want to lose (minimum 10 pounds). Your weight loss goal must be at least 10% of your body weight
Decide how long you want your challenge to run for. The minimum time frame is 6 months, the maximum is 18 months.
Choose how much you want to bet each month. The minimum amount is ….. Use the prize calculator to choose how much you want to bet each month and the duration of the bet. For example, you could choose to pay $50 for 6 months.
Your winnings will be calculated for you.
Simply stay on track during your challenge with weekly weigh-ins and support from other contestants. Use the HealthyWage progress tracker to help you stay motivated.
If You Meet Your Goal, You Will Win Your Prize!
Payment method is by PayPal or cheque.
You must begin and end your challenge with a video record weigh-in. So, no cheating allowed!
It's that easy.
Money talks and research has shown that a monetary prize will help with weight loss success.
You can also download the HealthyWage App on your phone to help you stay on track.
Challenge your friends.
Challenge your workmates.
Everyone loves a challenge and the added incentive of a prize will give you the motivation you need to lose weight.
You can also make even more money by referring friends and family. Every member that signs up from your referral will earn you additional dollars.
https://www.passionatelifeproject.com/wp-content/uploads/2020/08/Lose-Weight-Make-Money.png
315
560
Dee
https://www.passionatelifeproject.com/wp-content/uploads/2016/08/Logo-300x132.jpg
Dee
2020-08-18 16:27:01
2022-07-03 13:13:03
How You Can Make Money By Losing Weight